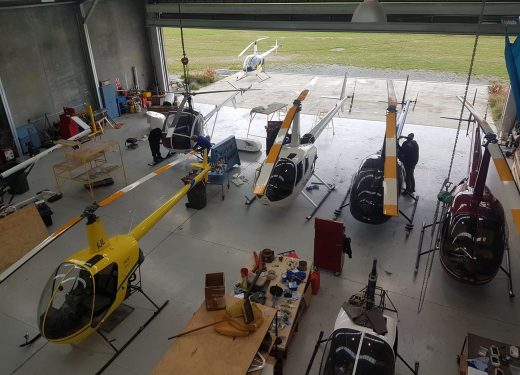 About us
We provide Helicopter and Fixed Wing maintenance to private and commercial operators. Based at Te Anau Airport we are happy to help with all your aviation requirements.
We provide engineering expertise, maintenance control, logistic and planning support for all types of aviation. We are a Robinson R44 service centre, providing a hassle free one stop Robinson shop.
We currently have 4 fully licensed engineers and an apprentice engineer.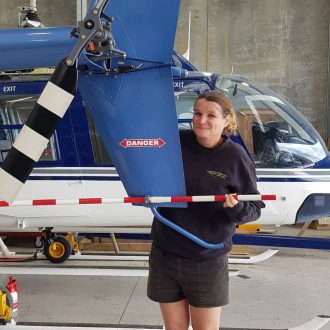 Debbie Garlick
Debbie spent 7 years in the RNZ Airforce as an Engineer working on P3 Orion and Seasprite Helicopters before moving to England where she worked on 737's and 757's. Debbie also contracted in Seville Spain for Airbus Military on an upgrade programme for P3K Orions.
On returning to New Zealand Debbie, originally from Western Southland, worked for Helicraft in Wanaka and then spent time in Fiji before settling in Te Anau to work for Fiordland Aero Maintenance. In 2018, when the opportunity arose to invest in the business, she along with business partner Paul Preston, purchased the business and set up Aerofix Fiordland.
With consistent and on-going training being an emphasis Debbie has recently gained her Certificate of Inspection Authorisation (IA) initial Course. The only woman in New Zealand to have achieved this.
Outside of work Debbie's interests lie with sport and outdoor activities (esp the beach) which she enjoys with her husband Paul and Vizsla dog, Blue.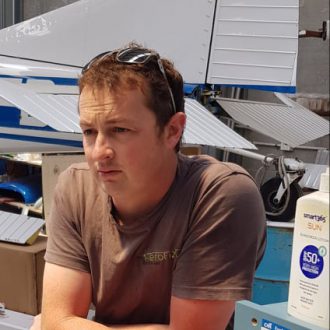 Paul Preston
Paul has fifteen years' experience in the industry, serving his apprenticeship with Air New Zealand on ATR 72, Boeing, and Airbus Airliners. He then spent time in London and Northern Ireland with London Helicopters before returning to NZ in 2010 to work at Fiordland Aero Maintenance.
In 2018, when the opportunity arose to invest in the business, he along with business partner Debbie Garlick purchased the business and set up Aerofix Fiordland. Recently Paul also gained his Private Pilot Licence (H).
When Paul is not working with aircraft he will be out on the farm, out boating, motor racing or enjoying family time with wife Haylee and their two young children.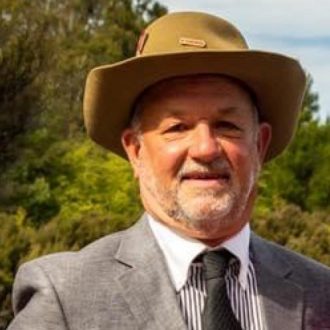 Jeff Ludemann
Jeff is our Chief Engineer and the cornerstone of the business. After starting his career with the Royal New Zealand Air Force, Jeff then moved to Fiordland and has spent most of his working life here in Te Anau with Aerofix Fiordland and its predecessor Fiordland Aero Maintenance.
Jeff has held his Licenced Aircraft Maintenance Engineer Certification since 1987 and held his Certificate of Inspection Authorisation since 1997. He has vast experience on Hughes 300, Robinson R22, R44, Cessna 150 through 207 and includes floatplane maintenance continuously from 1982.
With 48 years of aviation experience (and still learning he tells us!), Jeff has held senior person roles as Maintenance Controller for various operators. He is proud to be part of our dynamic team.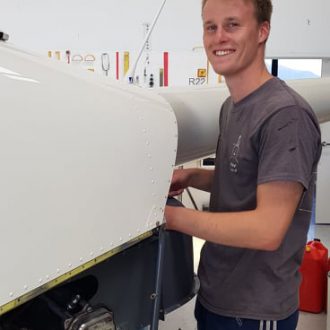 Hamish Blomfield
Hamish joined us two years ago as our Apprentice Engineer. Prior to starting his apprenticeship, Hamish completed his Certificate in Aeronautical Engineering while studying at the Nelson Marlborough Institute of Technology.
Currently, Hamish is making good headway with his studies and is well on his way to becoming a licensed engineer.
When he is not working with us and studying Hamish likes to spend time on the family farm.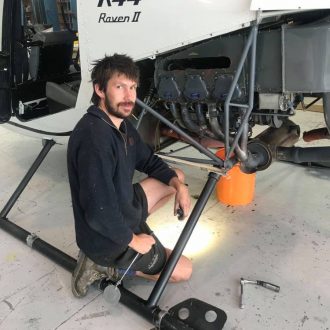 Ruaridh McCall
Ruaridh trained at NMIT in Nelson then moved to Wanaka where he worked for Performance aviation for eight years. He returned home to the family farm in 2019 in the Te Anau Basin with Partner Sam and his two boys Monty and Fergus. This is when we were lucky enough to get Ruaridh to join our team. Recently he has completed his RR250 and Group 2 exams and is working on adding this to his extensive Group 1 and aeroplane knowledge.
Industries we work with
Agriculture
Tourism
Commercial
Private